Parajunkee's View is excited to be a part of the TLC Blog Tour for
Dracula, My Love: The Secret Journals of Mina Harker
& giving you the opportunity to win the novel!
Comment on this post to win! See below for details.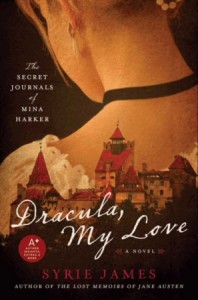 Paperback: 480 pages
Publisher: Avon A (July 20, 2010)
What if you were in love with an immortal being
who everyone you knew was determined to destroy?
Syrie James approaches Bram Stoker's classic
Dracula
with a breathtaking new perspective–as, for the first time, Mina Harker records the shocking story of her scandalous seduction and sexual rebirth.
Who is this young, magnetic, handsome, fascinating man? And how could one woman fall so completely under his spell?
Mina Harker is torn between two men. Struggling to hang on to the deep, pure love she's found within her marriage to her husband, Jonathan, she is inexorably drawn into a secret, passionate affair with a charismatic but dangerous lover. This haunted and haunting creature has awakened feelings and desires within her that she has never before known, which remake her as a woman.
Although everyone she knows fears Count Dracula and is pledged to destroy him, Mina sees a side to him that the others cannot: a tender, romantic side; a man who's taken full advantage of his gift of immortality to expand his mind and talents; a man who is deeply in love, and who may not be evil after all. Soon, they are connected in a way she never thought humanly possible.
Yet to surrender is surely madness, for to be with him could end her life. It may cost Mina all she holds dear, but to make her choice she must learn everything she can about the remarkable origins and unique, sensuous powers of this man, this exquisite monster, this … Dracula!
Read an excerpt HERE.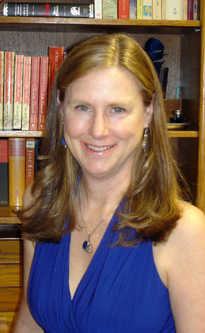 Syrie James is the bestselling author of
The Secret Diaries of Charlotte Brontë
. A member of the Writers Guild of America, she is also a screenwriter and lecturer. She lives in Los Angeles with her husband and their two sons, and welcomes visitors to her website at
www.syriejames.com
.
Connect with Syrie:
On her Website
On Facebook
On YouTube
Contest Deets:
There will be one winners
Contest ends Aug 12th 11:59 am CST
You have to be a PJV folower
To enter comment on this post
Sorry, this contest is not international. US/CAN only.
Books are provided by the tour
Winner will be chosen randomly with random.org based on those numbers in the comments section
Winner will be notified by post
If a winner does not respond with 48 hours another winner is chosen, if the 2nd winner does not respond, quickie twitter giveaways are fun
Extra Entries
(
if you feel so obliged
) - leave 1 comment for
each
extra entry you submit -
important
if you leave them all in one comment that is only counted as one (1) entry!
Anyway you spread the word, twitter, facebook, blog post...etc. {leave the link}
Follow the author on Facebook
Like PJV on facebook